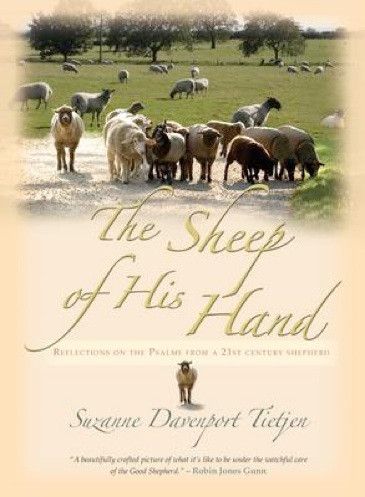 Author:
Suzanne Tietjen
Genre:
Fiction
Publisher:
Monarch Books
Publication Year:
June 2009
ISBN:
9780825462986
Overview
Are you tired of trying and failing — even faking it in your Christian walk? It doesn't have to be so hard. Jesus calls us to follow him — learn how from the sheep in this small farm flock. The Sheep of His Hand is a walk through the Psalms alongside a little band of sheep, whose stories are full of deep lessons. Gentle parables featuring Vera, Murray, and the rest of this small farm flock communicate simple truths without raising defenses. Sheep are individuals who differ from each other and benefit from individualized care. Shepherds have always dealt with primal concerns - birth, death, love, rejection. Technology has changed much in the last millennium but the mud and the blood of shepherding are timeless - and sheep are still sheep. Sharing this ancient occupation with David helped Suzanne to understand what he had to say about walking with God. 'Like David's beloved sheep, the members of my flock will engage the hearts of readers, helping them see more clearly, and follow the Shepherd more closely.'

Disclosure of Material Connection: Some of the links in the page above are "affiliate links." This means if you click on the link and purchase the item, I will receive an affiliate commission. I am disclosing this in accordance with the Federal Trade Commission's

16 CFR, Part 255

: "Guides Concerning the Use of Endorsements and Testimonials in Advertising."