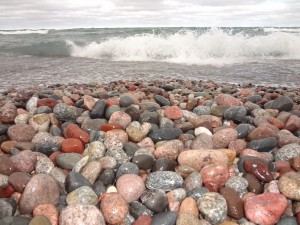 Fall is here in the U.P. never mind the date on the calendar.
You may know we have lake effect snow up here. It follows, I guess that we have lake effect rain as well towards the end of summer and into autumn, a harbinger of the storms of November.
Terrible and beautiful, they churn the lakebed, strewing agates to gleam at daybreak and sunset on the pink sand.
September 5, 2012